Here at Crystal Creek Organics, we love all of the members of our extended CCO Family — especially the fuzzy ones!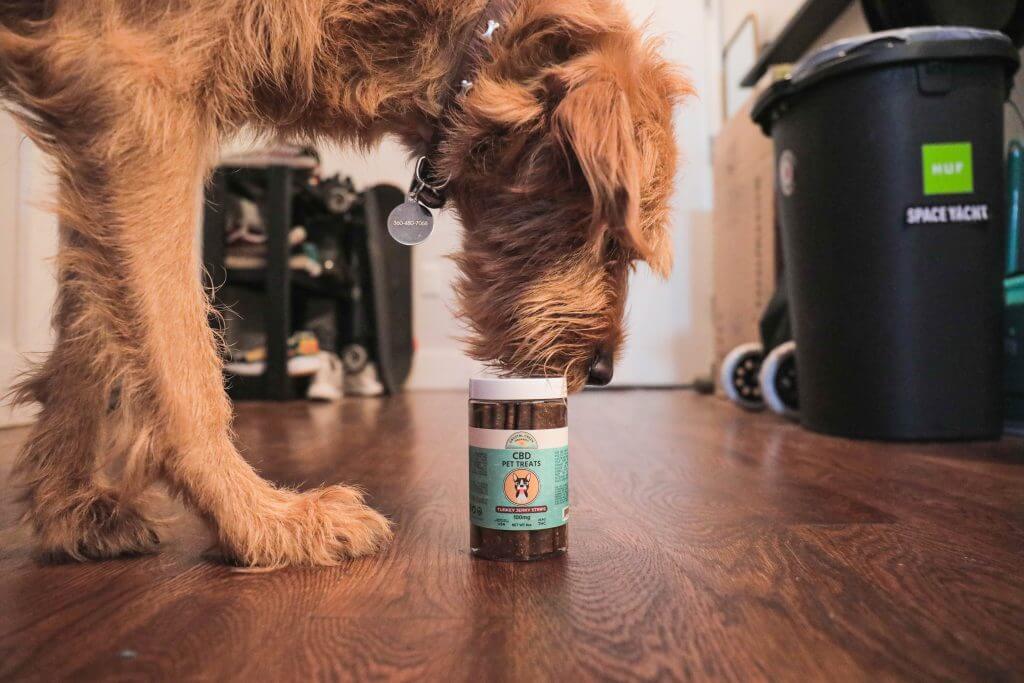 If you're like us, your pets play a huge role in the enjoyment you get out of everyday life. Our pets are our constant companions, our best friends, and an unending supply of unconditional love like no other. That's why we developed our line of tasty treats and sublingual products for pets with the same high-quality active ingredients we use in our CBD products intended for human consumption.
Crystal Creek Organics CBD Pet Treats
Nothing shows your pet that you love them more than a few tasty treats (except maybe treats AND a good belly rub session — that's the good stuff right there). With our line of CBD Pet Treats, you can give your furry friend the delicious flavors they crave infused with all the benefits of pharmaceutical-grade CBD!
T-Bone Tidbits CBD Pet Treats
Delivering tons of flavor along with vitamins, minerals and our third-party lab tested CBD, these T-bone shaped treats are sure to become your best friend's favorite reward.
Grain Free CBD Bone Treats
If you're keeping your fuzz butts on a grain-free diet, our Grain Free CBD Bone Treats are the perfect way to provide the benefits of CBD without the grains found in other varieties.
Bacon & Cheese Bites CBD Pet Treats
The delicious flavors of cheese and bacon that every pet loves in a fun to eat shape, infused with our high-quality CBD as well as the vitamins and minerals you want in a pet treat.
CBD Pet Sublingual Bacon Flavor
Give your pets the high-quality CBD you demand with the bacon flavor they crave in an easy to administer sublingual oil! The 30ml bottle is available in 250mg and 500mg versions and includes a handy dropper top for accurate dosing.
Help Your Best Friend Enjoy Our CBD Pet Treats Responsibly!
As is the case with any pet treat or supplement, please be sure to follow the recommended serving suggestions and daily limits on the label. We suggest starting slowly with the lowest serving and going from there. And, as always, be sure to check the listed ingredients for potential allergies and consult with your veterinarian if you have any medical concerns about your pet.
Keep those tails wagging and order your best friend some Crystal Creek Organics CBD Pet Treats today!